SQL Repair Tool: Eased Stepwise Recovery Process Rendered
SQL repair tool is one of the very few software applications used for SQL Recovery that render an eased process of recovery above that also provides the step by step process of recovering the SQL database actually with ease and reliability.
Under mentioned are the steps of recovering your corrupted SQL database.
STEP 1: Open the SQL Recovery . Go to Start menu » All Programs » SQL Recovery » SQL Recovery. The Software will display the following screen: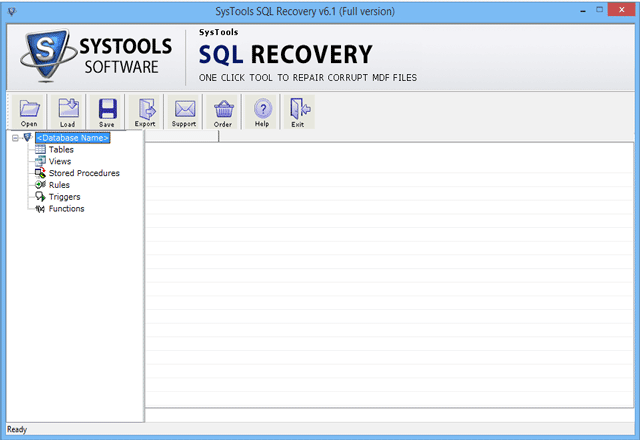 STEP 2: Hit on Open button, to select the .mdf file. Then the tool will display following screen: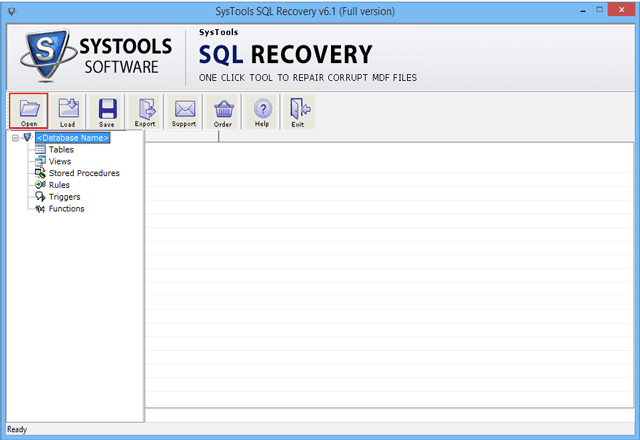 STEP 3:Then choose the corrupt or damaged .mdf file and click on Open button.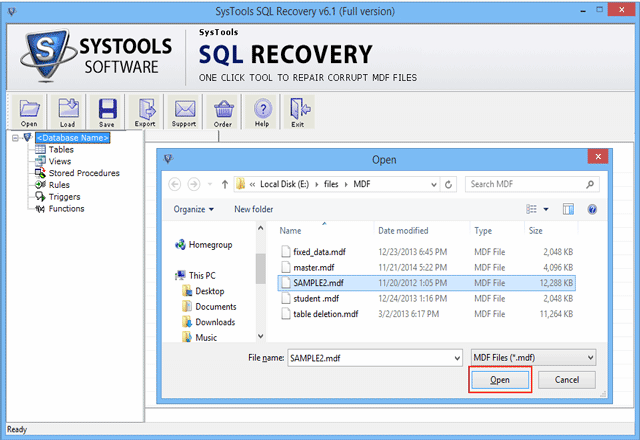 STEP 4: Now select the Scan Options and Version of SQL Server:
STEP 5:Select the NDF Options and click on Add Files button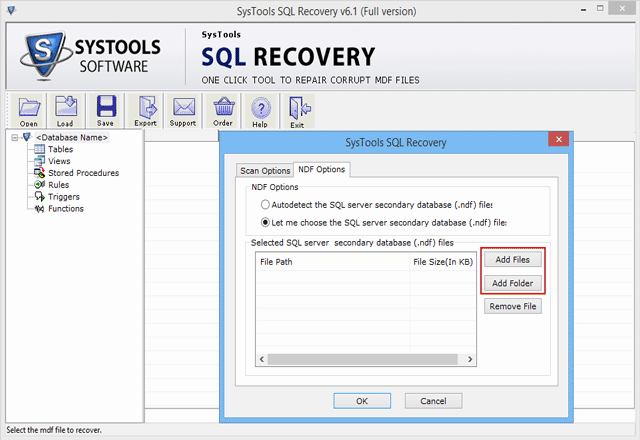 STEP 6:Now, Choose the corrupted NDF Files (secondry database) and click on Open button.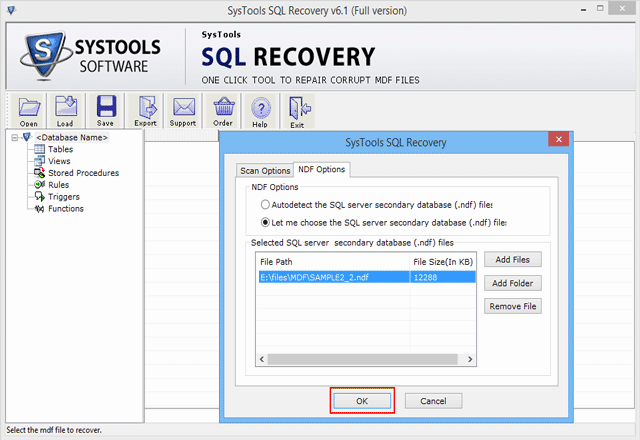 STEP 7: After this, software will show you the location path of selected MDF file then click on Recover button to start the recovery process.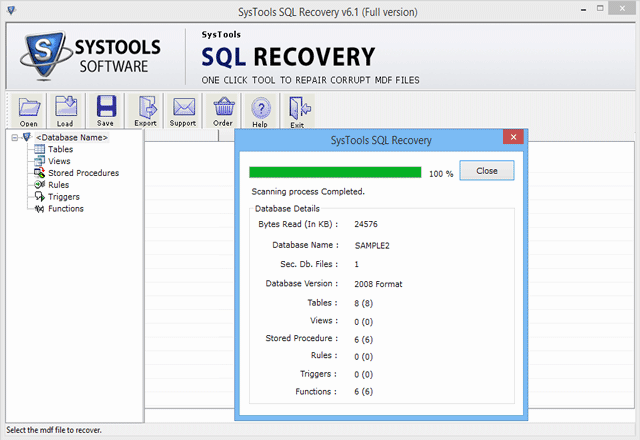 STEP 8: After complete the scanning process, if you want to save it .str format then click YES, otherwise click NO and go to next step.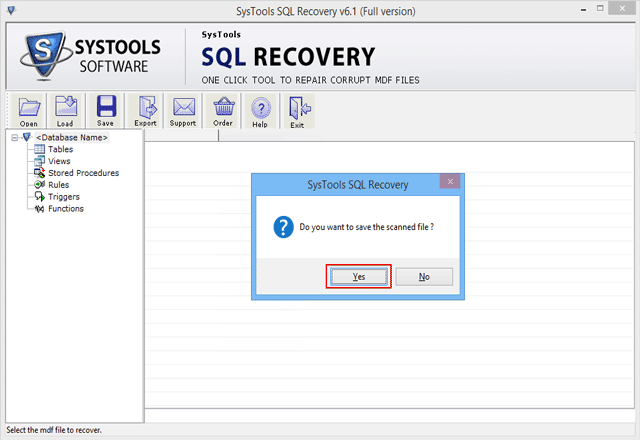 STEP 9: Select the location for saving .str file.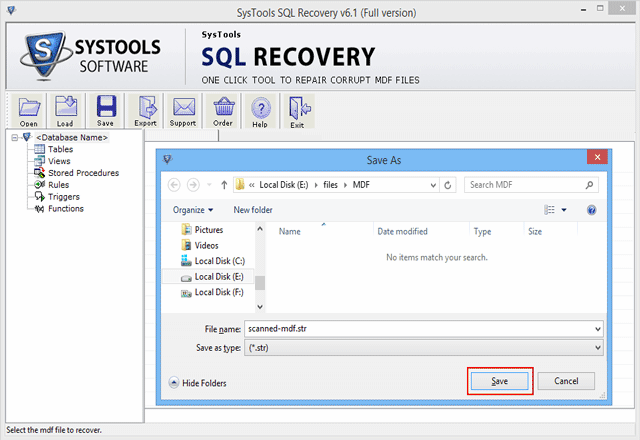 STEP 10: User can see the preview of recovered/ repair MDF files along with its components.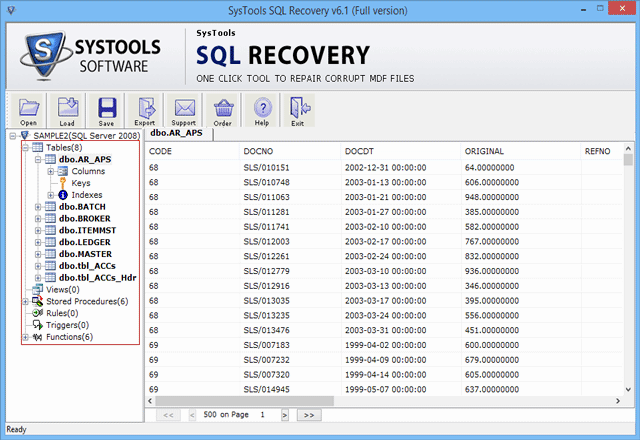 STEP 11:Click on the Export Button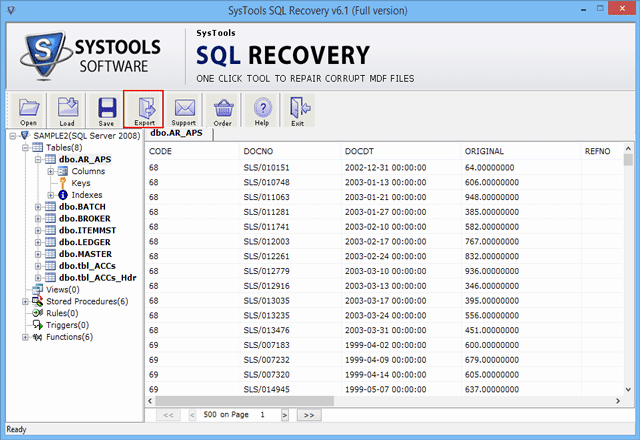 STEP 12: Then choose the Saving Option.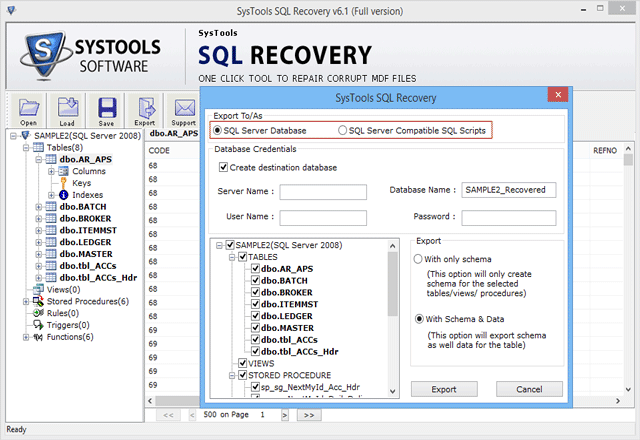 STEP 13:After choosing the saving options export the recovered database.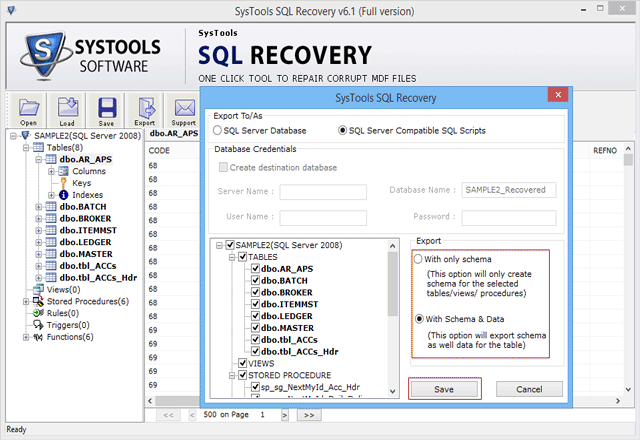 STEP 14: Select a folder for save the .sql files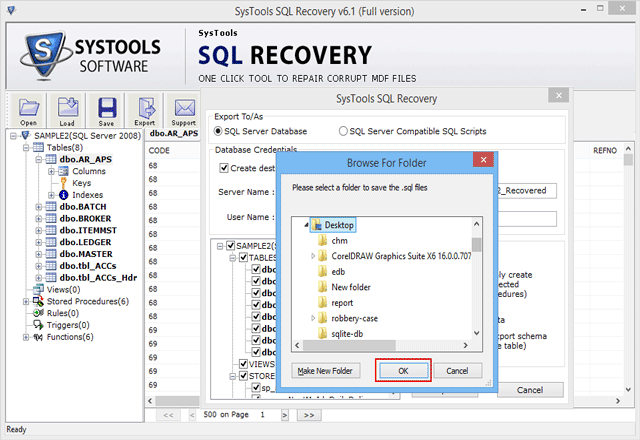 STEP 14: Export using SQL script support, and save and export your database in SQL compatible script.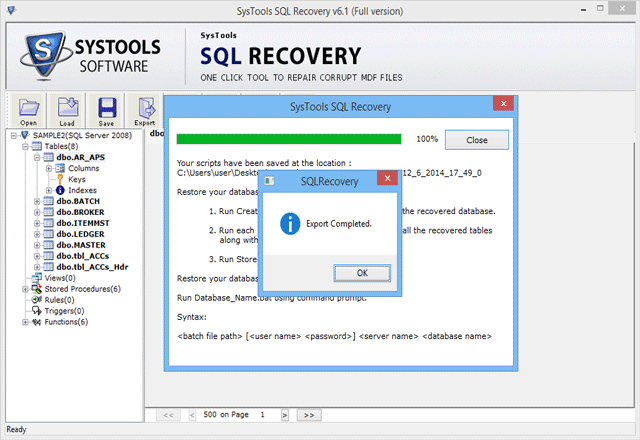 STEP 15:You should click on Close button and then navigate the saving location for finding the recovered SQL script file.